Some images are posted of the yet-to-be-announced Samsung Galaxy A22 smartphone. That's similar to the Galaxy M62 and Galaxy F62, but with a few differences.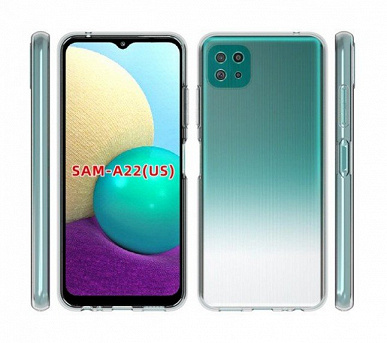 Last month, they released the details on the Samsung Galaxy A22's camera, stating that it will feature 48, 8, 2, and 2-megapixel image sensors. And the front camera will have a resolution of 13 megapixels, the images of the protective glass have confirmed it, which the manufacturer also provides.
The Galaxy A22 might be Samsung's most affordable 5G phone. The price of the Galaxy A22 5G will be around $ 185. That will compete with low-cost 5G models such as Xiaomi, Huawei, Vivo and OPPO.
The MediaTek Dimensity 700 series bases on this version. However, a 4G version of the smartphone based on the SoC of the MediaTek Helio family should also appear on sale.