Asus unveiled the PB62 mini PC with 11th Gen Intel Core processors, describing it as "a reliable computer that delivers high performance, flexibility, expandability and performance for various business applications, including digital signage and point of sale, kiosks and smart vending machines. … … ".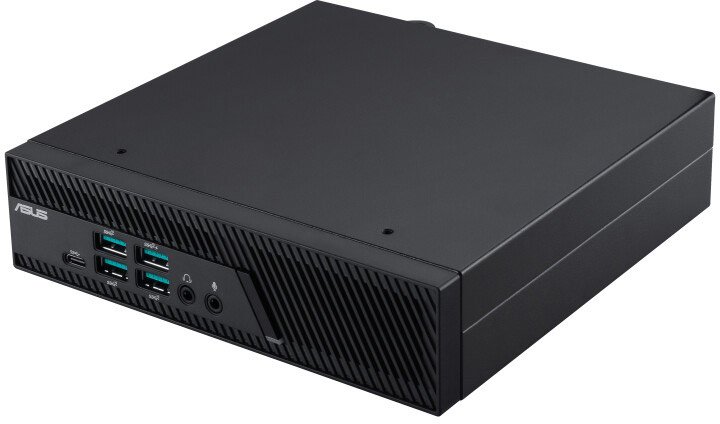 The 175 x 175 x 42 mm case contains a board based on the Intel B560 system logic set. The system's cornerstone can be an Intel processor with a TDP of 65 W: Core i7-11700, i5-11500, i5-11400, i3-10305, i3-10105, Pentium Gold G6405 or Celeron G5905. Another option is an Intel processor with a TDP of 35W: Core i7-11700T, i5-11500T, i5-11400T, i3-10305T, i3-10105T, Pentium Gold G6405T, or Celeron G5905T.
The amount of RAM can be up to 64 GB, for which there are two slots for SODIMM DDR4-3200 modules. The storage subsystem can include two M.2 drives up to 1 TB each and one 2.5-inch drive, also 1 TB. Let's clarify that one M.2 slot has a PCIe Gen4 x4 interface, and the other has a PCIe Gen3 x4 interface.
In a mini-PC equipment, you can choose a Gigabit Ethernet port, Wi-Fi 6 and Bluetooth 5.2 wireless interfaces, four USB 3.2 Gen 2 Type-A ports, one USB 3.2 Gen 1 Type-C, one USB 3.2 Gen 1 Type-A and two USB 2.0. Besides, there are two DisplayPort 1.2 ports one and one configurable port (HDMI 2.0 / VGA / COM / DisplayPort / LAN), as well as microphone and headphone jacks. The manufacturer does not name the price.