Don't want to overpay for a laptop or allocate half a room for a huge desktop? Then you should buy nettop, a compact desktop with full-size PC capabilities. By choosing this platform, you save money and space in your apartment. The price of such a device will not scare off even a supporter of austerity – quite a decent option will cost no more than a smartphone of the corresponding class. At the same time, even the largest nettop can be placed on a shelf under the TV or hidden in a desk drawer – mini PC manufacturers allow any placement option. And if you like these benefits – welcome to our TOP nettops. We will now find the perfect mini-computer suitable for work and play.
What is the best nettop to buy?
The exact answer in this case depends on the goals of the buyer, so we can offer you three best platforms at once:
A mini workstation – cost, reliability, energy efficiency and an abundance of ports for connecting peripherals are important here.
Gaming mini PC – you will need high processing power, a solid supply of RAM, a serious cooling system, a fast hard drive and a really good video card.
Multimedia nettop – in this case, quiet operation and compact dimensions of the case are important, and you will also need audio and video inputs and outputs.
In principle, it is impossible to combine all these requirements in one compact body. After all, a working PC does not need an expensive video card, and a multimedia version does not need a noisy and powerful cooling system. Therefore, we will divide our rating of nettops into three segments, offering you decent options for a work, gaming and multimedia station.
What to buy for work
The functional work platform is relatively inexpensive, but is built with high quality components that are ready to work 24/7. The following nettops meet these conflicting requirements:
1- Intel NUC BOXNUC8I3BEK2 (i3 8109U)
The complete set of this platform assumes high computing power for working PCs, a solid supply of RAM and a lot of free disk space. The Intel NUC BOX is built around a Core i3 processor powered by 8GB of DDR4 type RAM. Such a bundle will cope with both office programs and special applications, and 2 TB of storage is enough for any purpose. In this case, Iris Plus Graphics 655 is responsible for working with graphics – a processor GPU built into an 8th generation CPU from Intel. To connect peripherals, Thunderbolt and USB 3.1 ports are used, guaranteeing high-speed data exchange. An additional advantage of the model is its compact size (10x15x13 cm), and the only way to find fault with the NUC BOX is the lack of a port for a discrete video card.
2- Asus PN40-BC187MC Cel J4005
The Taiwanese company's nettop is based on the Intel Celeron J4005 processor, which supports Turbo Boost mode, which overclocks the core frequency from 2 to 2.7 GHz. Reliable CPU and 4GB of DDR4 memory cover all office needs. A mini-PC of this model will suit a bank clerk, an accountant, a storekeeper, and a seller. In this case, a 500 GB HDD is responsible for data storage, and a built-in UHD Graphics 600 GPU is responsible for graphics. The Asus PN40 platform supports a full range of "cable" ports – from USB to HDMI. Wireless modules on board the box are equipped with Wi-Fi and Bluetooth. An additional plus of the Taiwanese product is its compact dimensions (11.5 × 4.9 × 11.5 cm). In terms of dimensions, this system unit is similar to a multimedia set-top box for a TV. Of the shortcomings, only the deliberately "square" design can be mentioned.
3- MSI 8GL-036RU (9S6-B17111-036)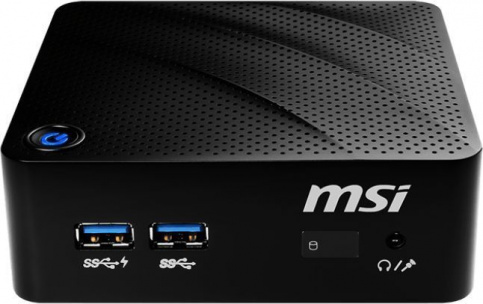 Data storage on a fast SSD drive – the operating system starts in seconds; two video outputs – UHD Graphics 600 is enough for a couple of monitors; the ability to mount to the back of the monitor on Vesa connectors.
4- Apple Macmini MRTT2RU / A

Apple Macmini – included in the TOP of the most powerful nettops of the generation. Only the specific policy of the manufacturer, which excludes "strong" video cards from the Macmini package, prevents this PC from being classified as a gaming class. Paired with a 6-core Core i5 is Intel's UHD Graphics 630, which will have enough power for 4K movies, but nothing more. But along with the HDD drive inside the Apple Macmini, there is a high-speed SSD media that accelerates the loading and operation of macOS. The ports on this model are all right – except for the third generation Thunderbolt, HDMI 2.0, USB 3.0 and even USB-C are on board, and you can use 10-Gigabit LAN and Wi-Fi 802.11ac to connect to the network. The only downside to the Apple Macmini is the predictably high price tag. This model costs like a decent laptop.
5- Dell Optiplex 3050MFF 3050-1376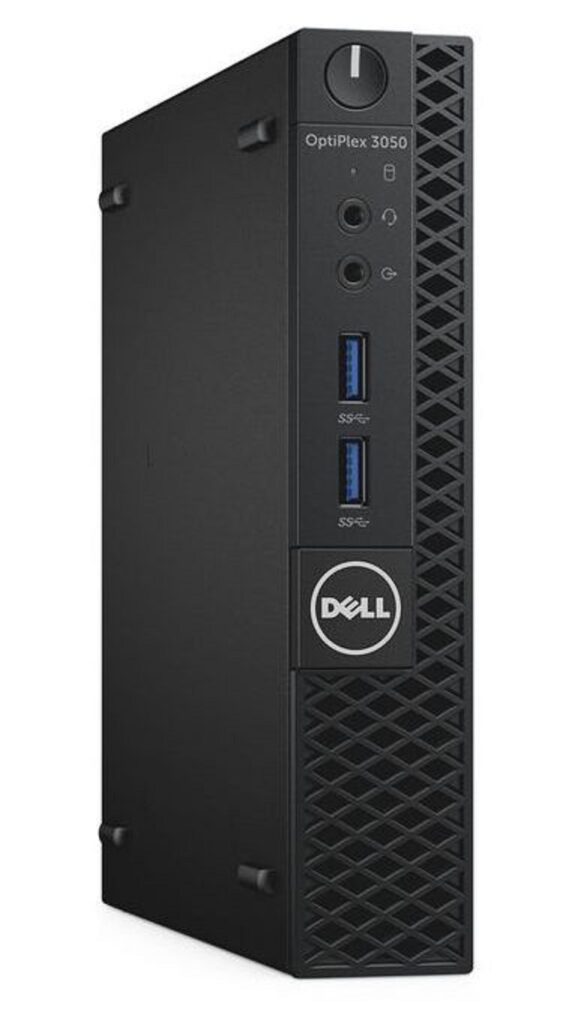 Dell's nettop is equipped with the same Core i5 and UHD Graphics 630. It has the same amount of RAM – 8 GB, and a storage architecture similar to the Apple product (HDD + SSD), although a slow hard drive will have to be purchased – only an empty one is left in the case under the HDD "pocket". In addition, the case itself cannot be called miniature – 18x18x4 cm does not look against the background of 11-cm working models. But Dell Optiplex costs three times cheaper than Apple Macmini, coping with the broadcast of 4K content no worse than the Apple
6- Asus Mini PC E520-B040M
Asus did not reinvent the wheel – the Taiwanese followed the beaten path, equipping their Mini PC with a processor from the Core family and a UHD Graphics 630 video card. Moreover, replacing i5 with i3 was quite justified. For a multimedia station, the computing power of a 6-core CPU will be clearly superfluous. To display 4K content and browser support, a 4-core "triplet" will be enough, which has reduced the price of the Mini PC without a noticeable loss of functionality. But with data carriers here everything is in order – inside there are 500 GB HDD and 540 GB SSD (even Apple does not have such a fast disk).
7- Lenovo ThinkCentre Tiny M710q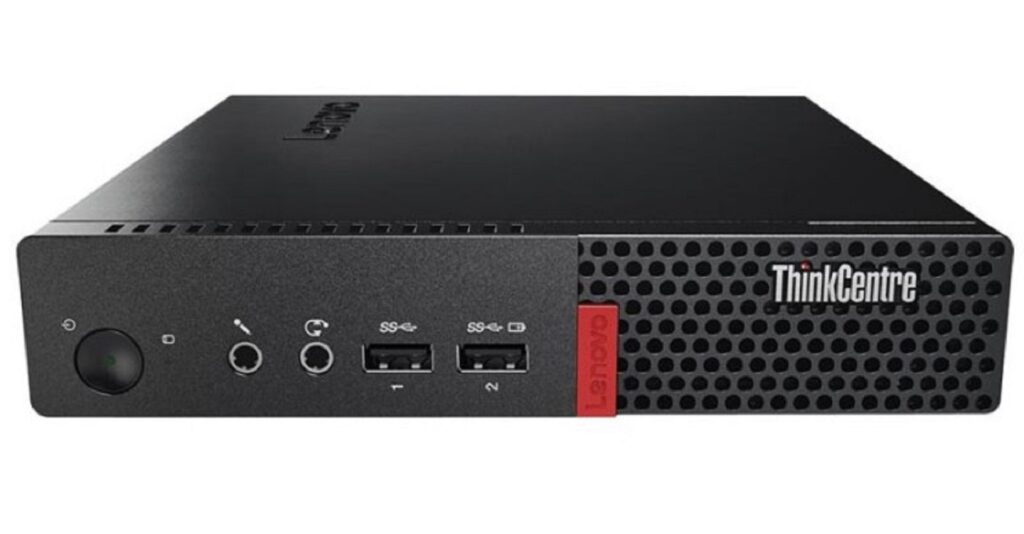 The ThinkCentre Tiny platform deserves a special mention. Lenovo has once again copied the layout of competitors, offering a bunch of Core i5 and UHD Graphics 630. However, the Chinese have made an original improvement in the design of their nettop. The ThinkCentre Tiny case is dust resistant and designed to operate in a temperature range of -20 ° C to 60 ° C. This mini-PC can be left in an unheated room or in a poorly heated hallway. If you need a multimedia "system unit" for a bar, cafe, restaurant – ThinkCentre Tiny will cope with this task better than other models.
8- Acer Veriton N4640G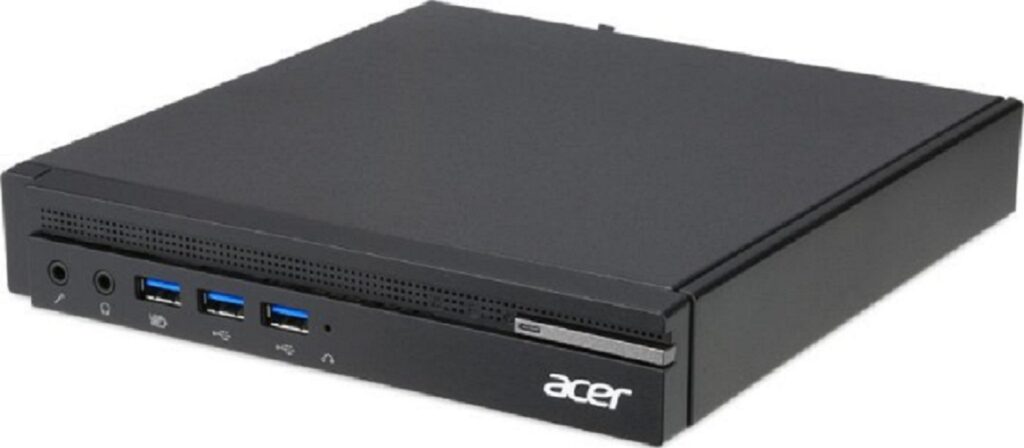 Veriton's strong point is its HD-audio sound card and Windows 10 Professional out of the box. Otherwise, Acer Veriton is a standard platform based on Core i5 and UHD Graphics 630, suitable for watching videos and listening to high quality audio. The disadvantage of this option is 4 kg weight.
9- Intel 8I7HVKVA2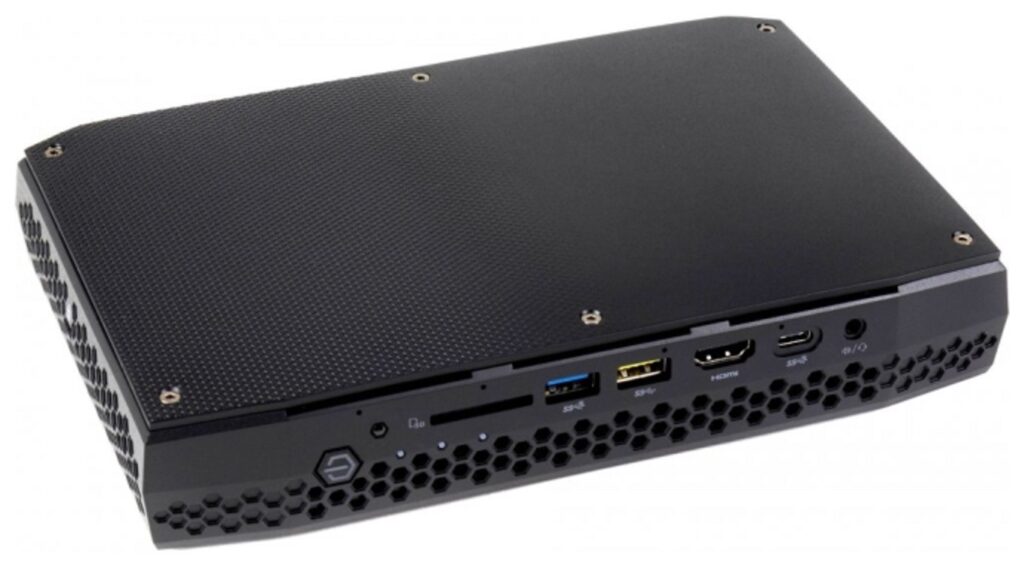 Hades Canyon NUC kit This gaming station is built on the basis of an Intel Core i7 8809G CPU and a Radeon RX Vega M GH GPU. Moreover, in addition to the integrated video card from AMD, a discrete graphics accelerator of any model can be inserted into the Hades Canyon NUC kit. But even with the RX Vega M GH on board, this nettop will break all the system requirements of modern AAA projects. The weak point of the Hades Canyon NUC kit is the lack of an operating system and hard drives. The buyer can use HDD or SSD from their stock. But the slots for RAM suggest the ability to install up to 32 GB of RAM.
10- HP EliteDesk 705 G4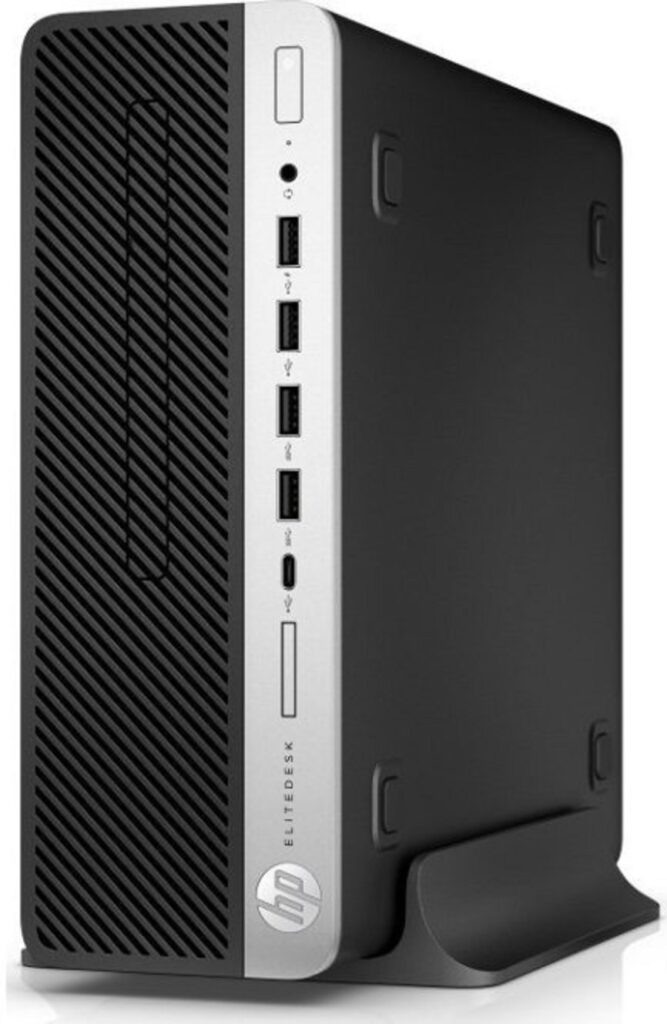 Desktop MiniThe American corporation HP has moved away from generally accepted assembly standards, replacing "Intel" processors with CPUs from AMD. On board the EliteDesk 705 G4 Desktop Mini is a 4-core AMD Ryzen 5 PRO 2400GE, delivering up to 8 threads and 3.8 GHz under Turbo Boost. As a GPU, this nettop uses two video cards at once – an integrated Radeon RX 560 and a discrete Radeon Vega 11. This pair will handle any games.
11- HP Slice G2
Meeting Rooms Don't want corporations to choose graphics cards for you – buy HP Slice G2 Meeting Rooms. This platform has as many as two free ports for discrete GPUs. In the meantime, the graphics card is not selected, you can be content with the graphics accelerator built into the Core i5-7500T, which will "bite off" the video memory from 8 GB of RAM as needed. Moreover, as a processor video card, there is the well-known Intel HD Graphics 630 multimedia unit, which allows you to watch 4K content on screens with any diagonal. An added benefit of Meeting Rooms is Windows 10 out of the box with a 256GB SSD and 1TB of HDD storage for games.