XCY Mini PC N4100
It's not even a mini-computer, but a micro computer. It is one of the smallest in the world, and if you do not consider the options in the stick form factor, where there are many restrictions, then generally the smallest.
Despite its size, this is a full-fledged computer, which has 8 GB of RAM and a 128 GB SSD drive, which can be replaced with a larger disk.
The computer is based on the Intel Celeron N4100 processor, which copes well with office tasks, a browser and video playback up to 4K (there is hardware support for codecs). For the Internet, it has a dual-band WiFi module with support for 802.11 ac and bluetooth 4.2. The cooling system is active, but the cooler is quiet and turns on only at high loads.
An HDMI connector is provided for connecting to a monitor and TV, and a pair of USB 3.0 connectors are available for peripherals. The beauty of this PC is that you can take it with you wherever you go and work wherever you have a TV or monitor. Are you interested in reading the full review on it? Write in the comments, or if it is in demand.
CHUWI CoreBox Pro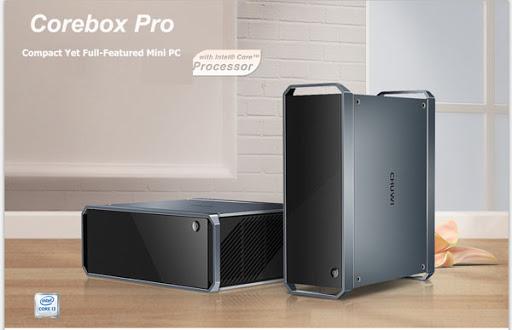 Last year, Chuwi released a nice nettop CoreBox, and recently there was a Pro version of it.
CoreBox Pro runs on a modern Intel Core I3-1005G1 processor (2 cores \ 4 threads) with a clock frequency of up to 3.40 GHz.
Its TDP is only 15W, but it copes well even with complex tasks, such as working with graphics in editors and video rendering in editing programs.
The computer was fully equipped with 12 GB of RAM and a fast 256 GB SSD for the system. The computer has space for an additional 2.5 "HDD or SSD disk. The WiFi module is already modern, with support for WiFi 6 and Bluetooth 5.1. The computer is ready to work out of the box and comes preinstalled with Windows 10 Home Edition. Linux installation is also supported.
XCY fanless Core i7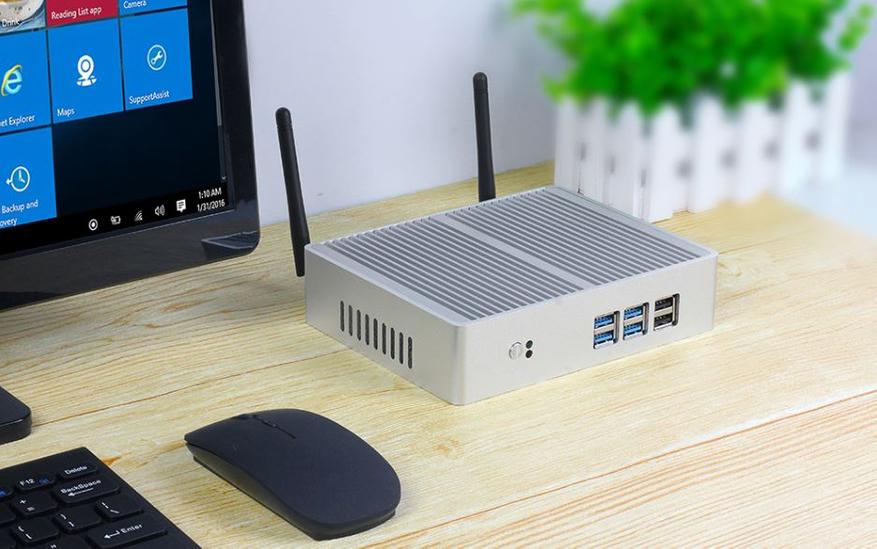 This mini-computer is interesting in that its cooling system is completely passive. For cooling, not a fan is used, but the case itself, which is made of aluminum and has fins, like a radiator.

It communicates directly with the processor, dissipating temperature into the environment. I used a similar computer for a couple of years and the first time I really blissed out when I didn't hear any sounds, including the computer.
This mini-computer makes the same noise as a smartphone, that is, in no way. By processor, you can choose: core i3, core i5 and core i7. In my opinion, a good choice for a home nettop would be the i5 7200 version.
When bundled with 8 GB of RAM and 256 GB SSD, it costs a little over $ 300. There is a built-in WiFi module with WiFi5 support (over time, you can replace it with another one with WiFi 6 support). It is also possible to connect an HDD disk.
Chatreey AC1-Z Fanless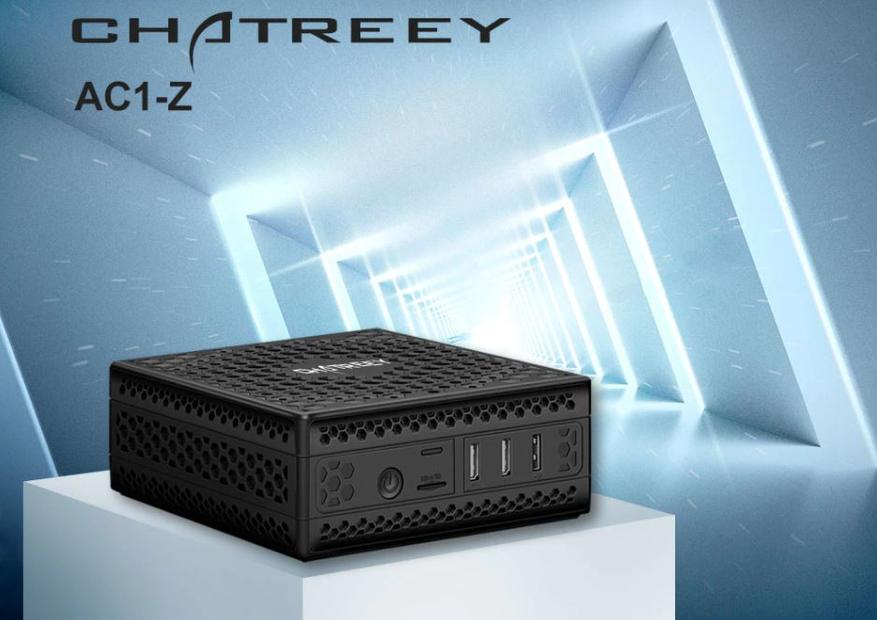 Chatreey also makes silent computers (fanless) and I would like to draw your attention to the AC1-Z model. Its main advantage is its price.
The nettop is very cheap and will be an ideal option for those who need a typewriter to access the Internet, social networks, view YouTube, and as a typewriter to work in Word, Excel and similar applications.
It is based on the budget Celeron J4125 processor and comes with 4 GB or 8 GB of RAM and 128 GB or 256 GB SSD storage. Nice design, absolute noiselessness and the ability to fix the computer on the back of the monitor (the mount is already included) make it a good budget nettop, and the price for the younger model is less than $ 200.
Hystou fanless mini-pc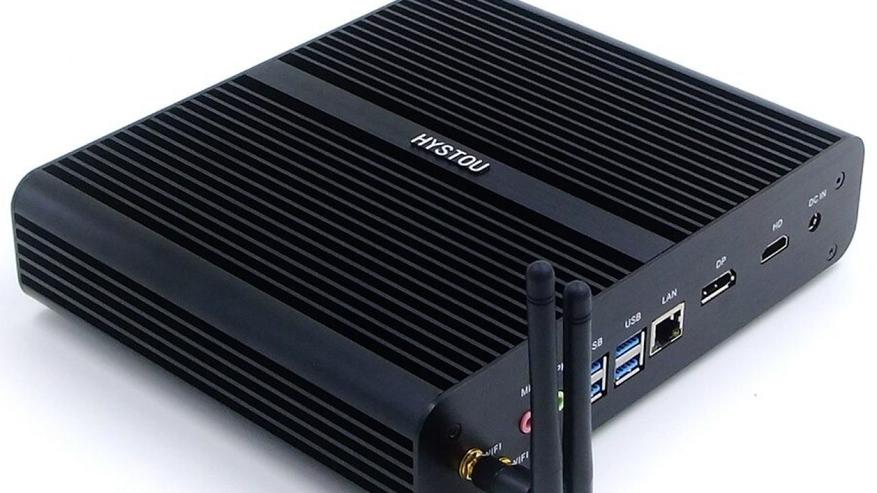 If you liked the idea of ​​silent PCs, but the previous model seemed weak, then take a look at the new Hystou mini computers.
They are equipped with eighth generation Core i5 and Core i7 processors, and the top model is based on the new tenth generation Core i7 10510U.
It is noteworthy that the computer can be purchased as a barebone package (without memory) and you can install your own memory yourself. And you can choose a complete set with RAM from 8 GB to 32 GB and SSD storage from 128 GB to 512 GB.
Chatreey G1 Gaming PC
The only computer in the collection that is suitable for gaming is the Chatreey G1. All previous models had integrated graphics, but here we have a discrete Nvidia GTX1650 graphics card, which will allow you to play absolutely any, even the most top-end games.
For example, the same Red Dead Redemption 2 in Full HD resolution produces an average of about 60 FPS with low graphics settings and more than 40 FPS with medium graphics settings.
As a processor, it is proposed to choose between the I5, I7 and I9 of the ninth generation, namely: 9300H, 9750H and 9880H. RAM DDR4 up to 64GB, SSD with NVME support up to 4TB. In the store, the computer is provided both in the Barebone version and equipped with memory with a pre-installed Windows 10 system.