Features Intel® Pentium® Processor J5005
Ultra-compact PC design with just 0.63 L (46.8 x 112.6 x 119.4 mm)
Supports 2.5 "HDD / SSD, 7.0 / 9.5 mm thick (1 x 6 Gb / s SATA 3)
1 M.2 SSD (2280)
2 x SO-DIMM DDR4 slots
Intel® IEEE 802.11ac, Dual Band Wi-Fi and Bluetooth 4.2 NGFF M.2 Card
HDMI outputs plus Mini DisplayPort (supports dual displays)
4 x USB 3.0 (1 * USB Type-C ™)
Gigabit network
Headphone Jack with Microphone
VESA Mounting Bracket (75 x 75 mm + 100 x 100 mm)
GIGABYTE specialists have developed an ultra-compact PC with a brushed aluminum case. BRIX is ideal for a wide range of computer applications. With a wide selection of processors that provide a full range of performance, BRIX offers a new standard for desktop miniaturization, making it ideal as a standalone HTPC / multimedia center, ultra-low power consumption for a family PC, office PC, or as a digital signage unit.
Intel® Pentium® Processor
GIGABYTE BRIX supports the third-generation, low-power Intel SoC processors of the third generation, which use energy-saving 10W Intel® Pentium Silver models. GIGABYTE BRIX – from easy Internet access to a high-end multimedia station – a wide range of usage scenarios and maximum space flexibility. The performance of the GIGABYTE BRIX is expected to increase by 23% compared to the previous generation.
Supports DDR4 Memory
GIGABYTE BRIX equipped with a 128-bit memory controller that supports DDR4 clocked up to 2400 MHz. DDR4 is a type of synchronous dynamic memory with fast data transfer and high bandwidth interface. The main advantages of DDR4 compared to its predecessor, DDR3, include more flexible modules and lower requirements for a higher data transfer rate.
Reversible USB Type-C ™ with USB 3.0

Connecting the future with a USB Type-C, the world's next universal connector. USB Type-C ™ is a new plugged-in connector that supports USB 3.0 for 5 Gb/s transfer rates.
USB 3.0 and network connection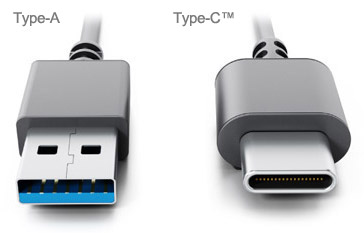 GIGABYTE BRIX ™ also includes the M.2 module, which offers IEEE 802.11ac Wi-Fi and the latest Bluetooth 4.2, which enables low-power Bluetooth users to connect easily to mobile devices.
| | | |
| --- | --- | --- |
| Version | Bits/sec | HD Movie 25GB |
| USB 1.1 | 1.5~12 Mbps | ~ 9.25 hours |
| USB 2.0 | 480 Mbps | ~14 mins |
| USB 3.0 | 5 Mbps | ~70 sec |
SuperSpeed ​​4K HD Entertainment
Support for the latest multimedia standards
GIGABYTE guarantees that users will not be limited by BRIX standards or connections, including HDMI 2.0 and HDCP 2.2 * support, so users can be sure that their device can display full content. BRIX supports native 4K resolution at 60 Hz, unrivaled image clarity and stunning realism for owners of UHD displays.
Multiple Display Performance with HDMI 2.0 and DisplayPort
BRIX supports up to three independent displays via HDMI 2.0 and DisplayPort without the need for an additional graphics card. Support for two displays is only possible when connected in series through the display port.
Graphics that captivate
Intel® HD Graphics delivers up to 10% more performance than its predecessor. Users can watch, create, edit, share and play using captivating graphics. This media engine offers 10-bit HEVC hardware acceleration, which greatly enhances 4K viewing performance and content creation compared to previous generation processors. BRIX can play premium content up to 4K UHD, so users can enjoy amazing and vibrant multimedia capabilities on compatible displays.
2.5 "hard drive support
Using high-speed SATA III 6 Gb / s data transfer technology, GIGABYTE BRIX supports the installation of a 2.5-inch SATA 6 Gb / s hard drive or solid-state drive (SSD) and one M.2 2280 SSD module. This allows you to optimize storage configuration, M .2 and 2.5-inch high-capacity hard drive.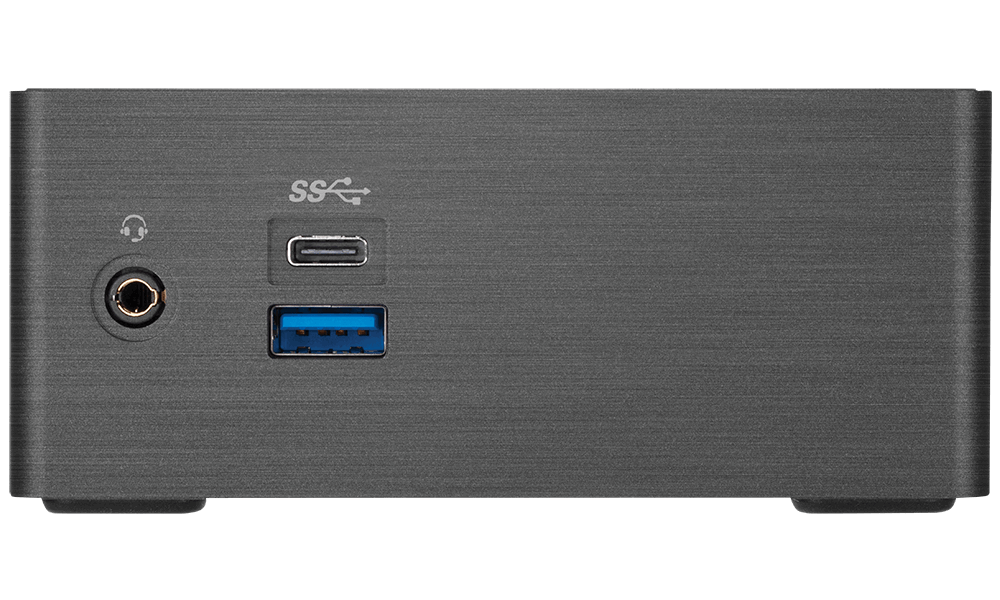 Intel® Ready Mode
Now you do not need to wait for the resumption of activity on your PC. With Intel® Ready Mode technology, your computer instantly recovers. It is working on providing alternative power and tablets.
Possibilities With Intel® Ready Mode Technology
You can get remote access to your PC through applications on your phone and tablet to download photos, videos, large files, and more, wherever you are.
An always-on PC complements Microsoft Windows® 10 with Cortana * support. When you need Cortana, say "Hey Cortana," and the digital assistant is instantly at your service.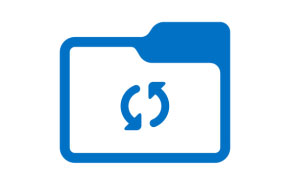 Set up your Intel® Ready Mode PC to automatically sync and store photos and files on multiple devices upon arrival at home or office. What about application updates? They are also automatic, which means that you will always work with the latest versions of your favorite tools.
VESA Support
Complete with a VESA bracket, the GIGABYTE BRIX ™ can be easily installed behind a monitor or HDTV. offers a simple and effective way to turn any VESA-compatible display or TV into a full-featured PC or digital ad unit.