Company Chuwi claims that Chuwi LarkBox is the world's smallest mini-PC that allows you to decode video 4K resolution and can perform all the functions of the modern computer.
The dimensions of LarkBox are only 61 x 61 x 43 mm, and the mass is 127 g.
it is easy to take with you not only on the road but also when moving home from the office daily, for example. LarkBox comes with VESA mount.
LarkBox has a powerful quad-core Intel Celeron N4100 processor, an integrated UHD Graphics 600 video accelerator, 6 GB of LPDDR4 RAM, and a 128 GB SSD solid-state drive.
The computer's standby power is only 5 watts, while the Chuwi LarkBox is equipped with an active cooling system, so it does not heat up under load.
He received two full-sized USB-A, USB-C, HDMI, and a 3.5 mm jack for connection. Also included is a Bluetooth 5.0 module.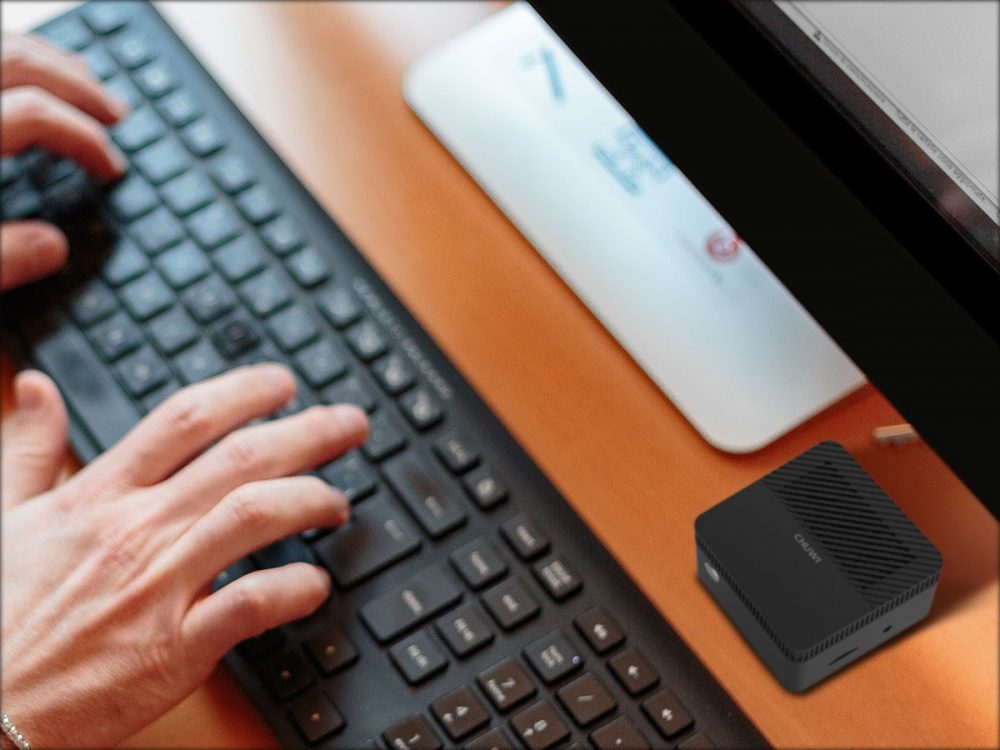 It also supports 1TB SATA SSD and microSD expansion up to 128GB, so you can increase the storage as needed.