The company MSI has introduced a new modification of the gaming desktop Trident 3 Arctic, made in the case of a small form factor. The announced model has a code designation 9SI-674.
Intel Core i7-9700F processor makes this Mini PC a valuable choice. This processor is part of the Coffee Lake product line. The chip combines eight processing cores with a base clock frequency of 3.0 GHz (dynamically increases to 4.7 GHz).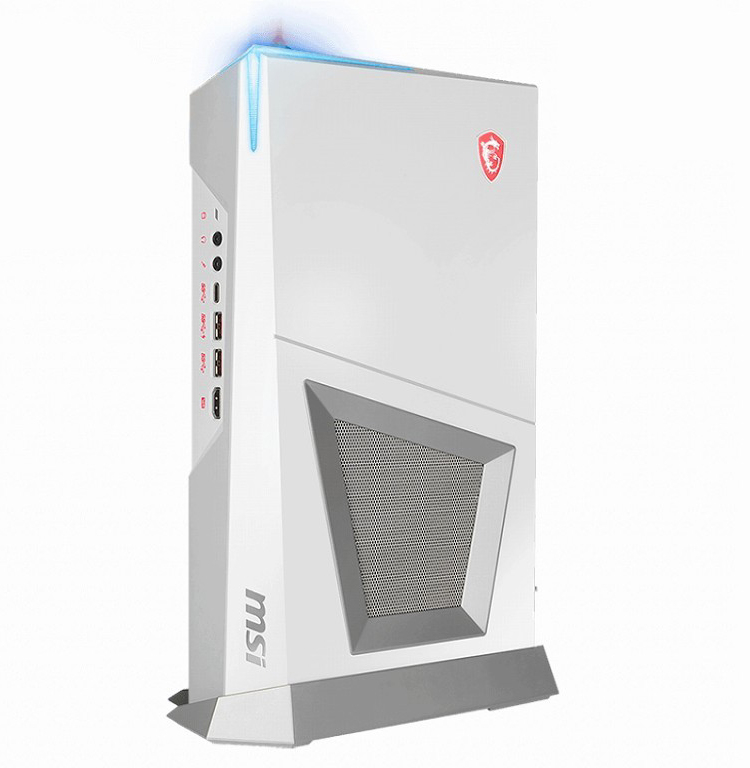 The equipment includes 16 GB of DDR4-2666 RAM with the ability to expand to 32 GB. The storage subsystem combines an NVMe SSD with a capacity of 512 GB and a hard drive with a capacity of 1 TB.
The discrete accelerator GeForce GTX 1660 Super with 6 GB of GDDR6 memory is responsible for graphics processing. There is a Display Port 1.4, HDMI 2.0, and DVI-D DL interfaces for connecting monitors.
The computer has Wi-Fi 802.11ac and Bluetooth 4.2 wireless adapters, a gigabit Ethernet controller, USB 3.2 Gen.1 Type-C and Type-A ports, USB 2.0, etc.
Model Trident 3 Arctic is in white color. The given dimensions are 353.73 × 97.56 × 251.35 mm. Horizontal and vertical placement of the device is allowed.