The new console was indeed one of the most anticipated in the gaming community. Needless to say, the first playstation games were sold out in just a few minutes? Not to mention pre-orders.
However, you need to consider the key features of the console and understand if it really is that cool. Better to compare it with the fourth generation PS . We will try to do this in the most accessible form. But this will have to take into account almost all the key characteristics of the compared products. But it will immediately become clear how much cooler the new console is than the old one. But it's worth making a reservation right away that it's too early to send Playstation 4 to the landfill .
Key features of SONY PlayStation consoles
A quick glance at the specs of all consoles is essential. After all, such a view allows you to highlight the main features and get some idea of the power of the products. But you need to be prepared for the fact that the manufacturer does not reveal all the features. Especially in the new consoles Sony PlayStation 5. However, even general information will be more than enough. So, let's look at the characteristics of the devices.
Features SONY PlayStation 5
CPU : AMD Ryzen on Zen 2 architecture , 8 cores, 16 threads, 3.5 GHz.

Graphics card: AMD Radeon , RDNA 2, 10.3 teraflops, 2.23 GHz.

RAM: 16 GB GDDR 6/256-bit 448 GB / s;

Built-in storage: 825 GB SSD 5.5 GB / s, 8-9 GB / s in compression mode;

Expandable storage: NVMe SSD Slot , USB HDD support ;

Optical Drive: 4 the K UHD Blu – ray Player Drive .

Video Output: HDMI 2.0, 4K 120Hz support, 8K TVs supported.

Sound: Tempest 3D AudioTech .

Connectors: USB Type A (3 pieces with a speed of 10 Gb / s), USB Type C.

Network: Ethernet ( RJ- 45) 1 Gbit , Wi – Fi 802.11 a / b / n / g / ac / ax , Bluetooth 5.1.

Dimensions: 390x104x260 mm.

Weight: 4.5 kg.

Features SONY PlayStation 4 Pro
CPU: AMD Jaguar, 8 cores, 16 threads 2.1 GHz.

Graphics card: AMD Radeon Polaris , 911 MHz, 4.2 teraflops, 32 blocks.

RAM: 8 GB GDDR5, 218 GB / s + 1 GB DDR3;

Built-in storage: HDD 2.5, 1 TB;

Optical Drive: 4K UHD Blu-ray Drive.

Video output: HDMI 2.0, support for 4K HDR .

Sound: Tempest 3D AudioTech.

Connectors: 3.5mm headphone audio jack, two USB 2 ports, Sony / Philips Digital Interface optical audio out, HDMI port, microUSB connector.

Network : Ethernet (RJ-45), Wi-Fi 802.11 a / b / n / g / ac, Bluetooth 4.2.

Dimensions: 500x450x150 mm.

Weight: 4.0 kg.

At a glance, it becomes clear that the PS 5 is really a new generation playstation. SONY engineers have updated almost everything they can. Therefore, the new generation is several times more productive than the PS 4, even in the Pro version. After all, even the design has changed for the better in the opinion of some users (which is not so often).
The appearance of the PlayStation. Parallelogram vs Space Ship
SONY PlayStation 4 Pro is a parallelepiped (or parallelogram) installed vertically on the table surface. This solution saved space and improved the cooling system. However, in terms of design, there is almost nothing interesting: just a black, backlit rectangle.
The fifth generation of the playstation has an interestingly shaped hull that most closely resembles the fuselage of a spacecraft. The side fenders in white give the console a futuristic look. Blue backlighting further enhances this effect. True, it is not yet clear how high-quality the cooling will be with this case shape. However, most likely, the company's engineers and designers took this moment into account. Otherwise, really serious problems can arise.
PlayStation dimensions and weight. And here changes
The PS 4 Pro itself was far from a small console. She could boast of dimensions within the range of 500x450x150 mm. That is, the old console was quite large in the din. But at the same time, she had a rather small thickness. The device weighed 4 kilograms. For a console of this class, this seems to be not much. It is worth noting that the same Xbox is somewhat heavier. And a little larger in size. Anyway, an uninteresting parallelepiped.
The fifth generation is inferior to the previous one in length. But it is much thicker. The dimensions of the new console are 390x104x260 mm. Apparently, some components of the set-top box required additional space inside the case. However, the change is not significant. Also the console got heavier. She now weighs 4.5 kg. It seems not a lot, but tangible. Especially if the user often has to move the console from one place to another.
PlayStation gamepads. DualSense vs DualShock.
PlayStation 4 had excellent DualShock wireless controllers . They had excellent vibration feedback, could be used with wires and were generally considered quite ideal for themselves. They allowed the most comfortable control of the character during the game. In addition, there was a proprietary gamepad calibration option. The controllers also fit perfectly in the hand, which had a positive effect on ergonomics.
The PS 5 has a new generation of DualSense controllers. And they just got better. Now, to all the previously listed advantages, a touch pad has also been added. She will help in managing some of the toys. By the way, the shape of the joystick has become even more ergonomic. However, the analog controls are still there. PS 5 controllers are a successful symbiosis of the achievements of the company's engineers and new technologies.
Performance Sony PlayStation 5 vs PlayStation 4 Pro
The question of the performance of consoles of different generations is worth dwelling on. After all, PS 5 has completely new hardware installed. And this makes it possible to assume that the device will be much more powerful. It is worth separately comparing the key components of the hardware in order to reach a verdict.
CPU. AMD Jaguar 2.1 GHz vs AMD Ryzen 2 3.5 GHz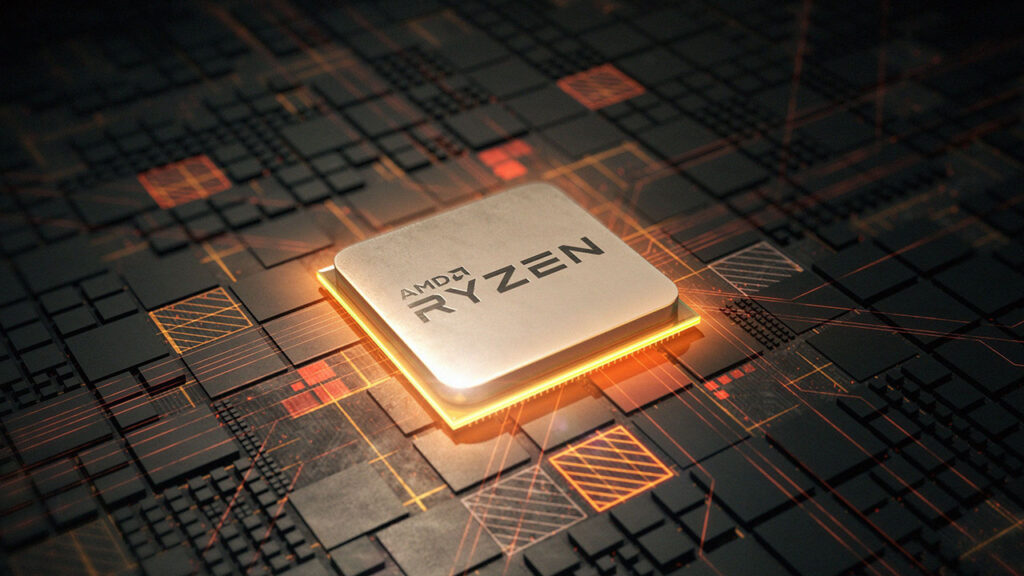 The PS 4 has an AMD Jaguar processor with 8 cores and 16 threads. The CPU runs at 2.1 GHz. The power of this stone is quite enough to run relatively modern toys in 4K resolution with HDR support . The CPU is capable of handling large amounts of data and is still considered to be up to date. However, it is already deprecated for PS . Nowadays, other CPUs are in the top , capable of delivering much more power.
The 5th Gen PlayStation comes with AMD Ryzen 2 stone . It also has 8 cores and 16 threads. However, this is a new generation processor, made using a completely new process technology, with increased performance and energy efficiency. Each core can operate at 3.5 GHz, which already gives a very noticeable increase in power. This is why PS 5 can not only run games in 4K HDR , but also support 120Hz.
Graphics. AMD Radeon Polaris 4.2 TFLOPS vs AMD Radeon RDNA 2 10.3 TFLOPS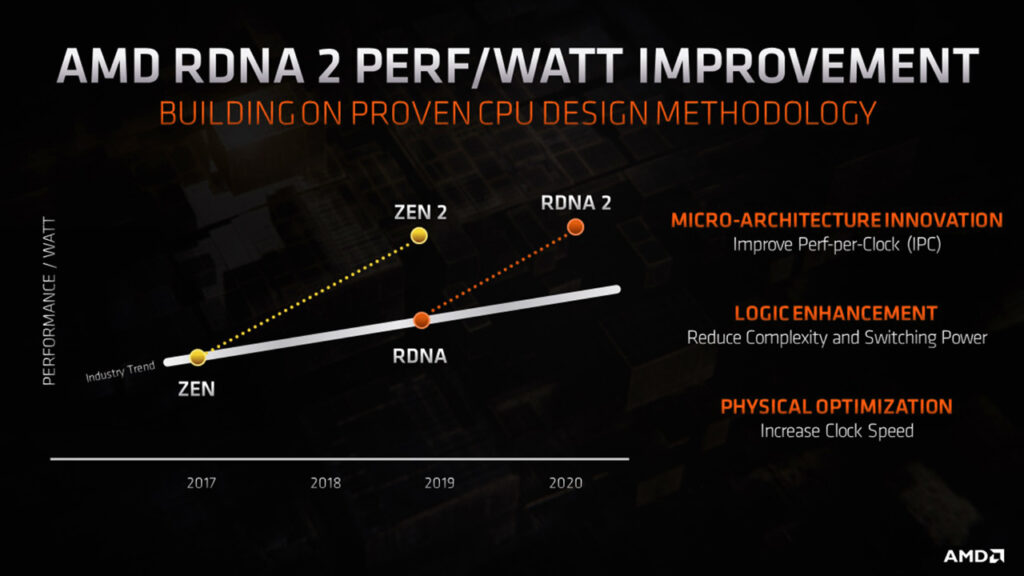 The SONY PS 4 Pro console is equipped with a graphics adapter from AMD's Polaris generation . Its core runs at 911 MHz. In total, the performance of the GPU is 4.2 teraflops. This is enough for almost all toys. However, modern technologies (such as enhanced smoothness or ray tracing) will not be supported. And this is the main disadvantage.
But the fifth generation PS 5 is equipped with a completely new graphics adapter. Its main feature is support for RDNA 2 technology. This is the best tracing technology from AMD . Any game will look new with it. The graphics core runs at 2.23 GHz. Therefore, the overall graphics performance is at 10.3 teraflops. This ensures a clear and beautiful picture in all conditions.
RAM is 2 times more. GDDR5 218 GB / s vs GDDR6 448 GB / s
The previous generation of the PlayStation , labeled Pro, has 8GB of GDDR 5 RAM. Its bandwidth is 218 GB / s, which is pretty good for the previous generation console. In addition, during intensive work, an additional 1 GB DDR 3 memory module is connected . This allows you to slightly offload the main memory. But there is no significant performance gain.
The fifth generation of consoles is equipped with a completely new RAM type GDDR 6. However, the volume has not changed – all the same 8 GB. Nevertheless, the performance gain turned out to be significant, since the bandwidth of the new RAM is at the level of 448 GB / s. This is almost 2 times more. There is no additional memory bar here. But it is not required either, since the performance of the main module is quite sufficient.
Storage device. HDD vs SSD
It is worth noting that this confrontation between mechanics and microcircuits is initially doomed to failure. So, the PS 4 Pro has a classic terabyte HDD . It is made in a 2.5 form factor and is quite quiet. Heats up moderately. But the data transfer rate is not up to par. It is typical for all mechanical disks: no more than 130 Mbit / s. Therefore, the most demanding toys take a long time to load.
The fifth generation Playstation is equipped with a solid state drive with a data transfer rate of 5.5 GB / s. This is ten times more. The installed storage is only 825 GB. But that's okay, since the internal memory can be expanded with an NVMe slot . As a result, the speed of work will not drop one iota. Of course, work with classical mechanics is also supported. Additional portable drives can be connected to USB ports .
Network and gigabit internet. Completely new standards
In the fourth generation PS, everything was pretty good in this regard: gigabit Ethernet , dual-band Wi – Fi 802.11 a / b / n / g / ac, Bluetooth 4.2 transmitter for connecting peripherals. The internet connection speed was very decent. And the connection with gamepads and other peripherals was not lost from time to time. However, all these technologies are now obsolete. The company's engineers were well aware of this when designing the PS 5 .
Gigabit Ethernet remains in the fifth generation set-top box . But that's where the similarities end. A completely new Wi – Fi adapter is installed here , corresponding to class 6 and able to work in the ax range . The Bluetooth transmitter is also brand new. Now it is a device working on the latest 5.1 protocol. All this made it possible to significantly increase the speed and at the same time improve the stability of the connection.
Should you buy the new Sony PlayStation 5 ( PS 5)?
It all depends on how closely you follow the latest in the gaming industry. If you are always interested in going through new titles, setting records along the way, then buying a new console is definitely worth it. After all, many exclusives will be released only under this platform. And the capacities of SONY PlayStation Pro 4 may well not be enough to launch a new toy.
Further, if you are crazy about new technologies, then Playstation 5 will definitely delight you. After all, it uses only new generation components. If you basically always bought a new version of the console, then you will definitely not be able to pass by the PS 5. After all, the console is several times more powerful than the products of previous generations.
Note that the new box supports 4K images at 120 FPS . This is the main advantage of the console over the PC. Even if the game is too cool, the user will still receive a guaranteed number of frames. The new model also supports 8K TVs. Therefore, the console promises to become a real hit of sales.