Books continue to be the most popular source of knowledge for humanity, even in the face of society's oversaturation with all kinds of electronic gadgets
However, new technologies have come to the field of printing, drastically changing it, especially with the invention of small, energy-efficient, and practically harmless to the E Ink screens' eyes. Naturally, the ubiquitous Xiaomi company could not pass by such an attractive market segment and presented a small e-book project InkPalm on its own crowdfunding platform Youpin.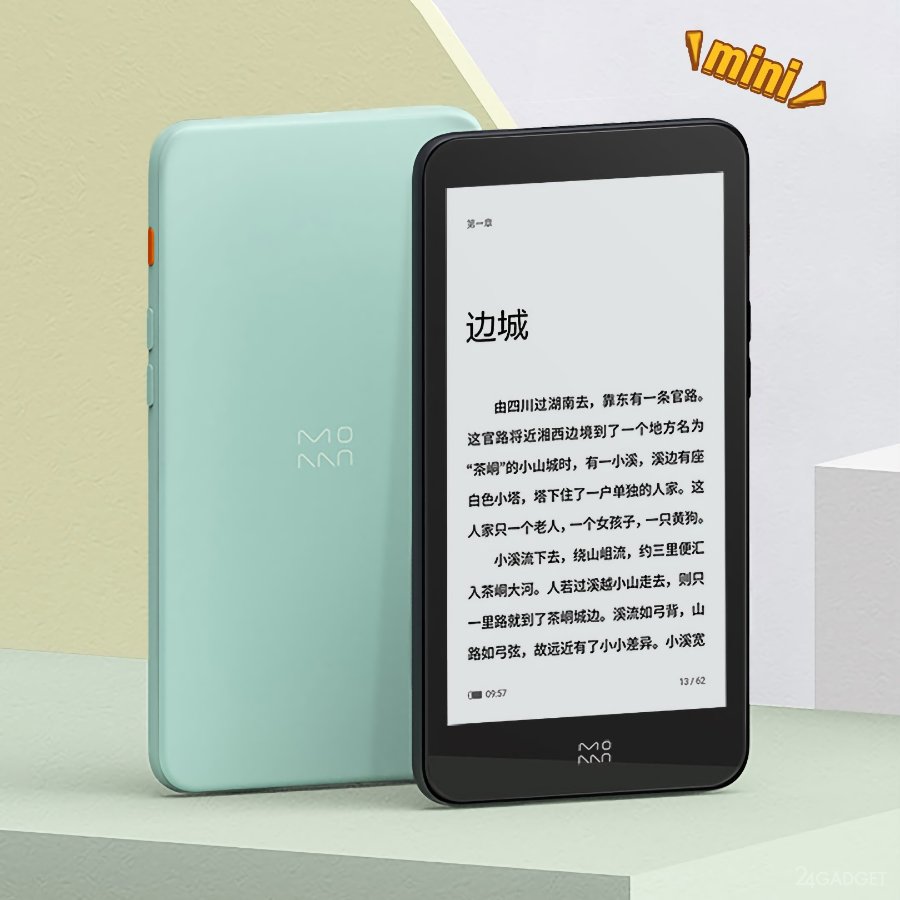 The InkPalm mini device stands out for its small dimensions and weight, even against the background of traditionally compact e-books. The novelty's importance, enclosed in a plastic case, is only 115 grams; the thickness is 6.9 mm. The Ink screen measures 5.2 inches, which is smaller than today's smartphones. The display resolution is 1280 × 720 with a pixel density of 284ppi. The screen has 24 levels of brightness adjustment. The fragile display is protected by tempered glass.
To control the e-book, a touch button at the bottom of the front surface is used
A 1400 mAh battery supports autonomous work. Battery life is not announced. Charging via USB-C connector
Communication is supported via Bluetooth 5.0. As Wi-Fi 2.4 and 5 GHz. The device runs Android 8.1 and is supported by Jingdong Reading, Variety Reading, WeChat Reading, Kindle Reading, and Handy Reading platforms. The user will be able to download third-party applications.
The hardware runs on an unnamed 4-core processor with 1GB of RAM and 32GB of storage. The compact e-book can be purchased on the Youpin platform for the equivalent of $ 91.