The Steelseries Arctis 1 Headphones are the entry-level headphone in the Arctis range from SteelSeries.
Characteristics:
Headphone type: full-size
Playback frequency: 20-20000Hz
Volume level: 100 dB
Headphone impedance: 32 ohm
Microphone: Bi-directional noise reduction
Microphone frequency range: 100-10000Hz
Packaging and equipment
The Arctis 1 headphones come in a cardboard box with the SteelSeries logo. On the front side, most of the space is taken by a photo of the headphones themselves. The rest of the package contains the specifications and features of Arctis 1. Inside the box is a plastic headphone holder.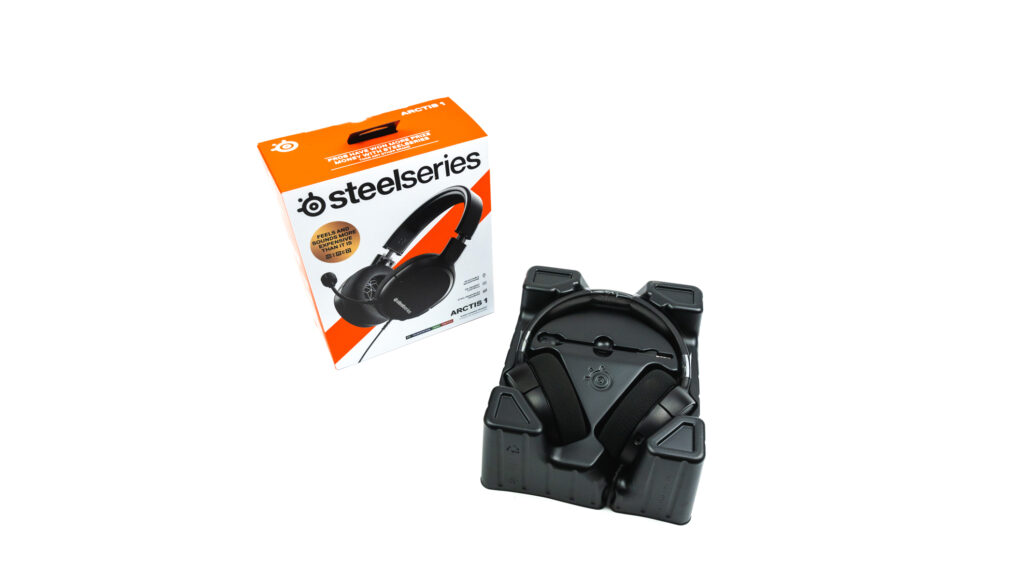 The package bundle is small, but it has everything you need:
Headphones
Y-shaped cable
Microphone
Emergence
Steelseries Arctis 1 has a plastic case with a metal shackle inside. There is a foam seal covered with pleasant eco-leather for comfortable wearing of the headphones on the plastic headband. The headphone adjustment mechanism is metal. You can hear clicks when adjusting.
The swivel mechanism of the ear cushions is slightly lower, so it is convenient to wear them around the neck when the Arctis 1 is not needed. Also, there is a white SteelSeries logo on the outside of the ear pads.
Closed ear cushions, removable, made of mesh fabric, contain a foam seal. This type of ear pads is used for better ventilation of the ears, but at the same time, others can hear all the sounds coming from the headphones.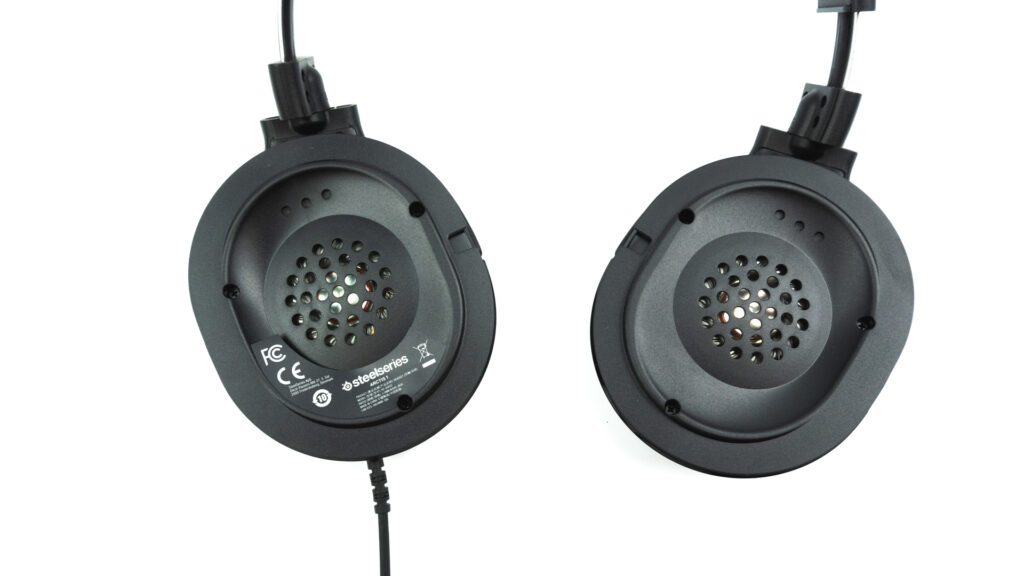 There are controls on the left earcup of the Arctis 1
You can use it to adjust the volume and mute / unmute the microphone. Also, the microphone is removable, which allows you to take the headphones with you on the road and not look strange. The flexible leg will allow you to adjust the microphone for comfortable communication.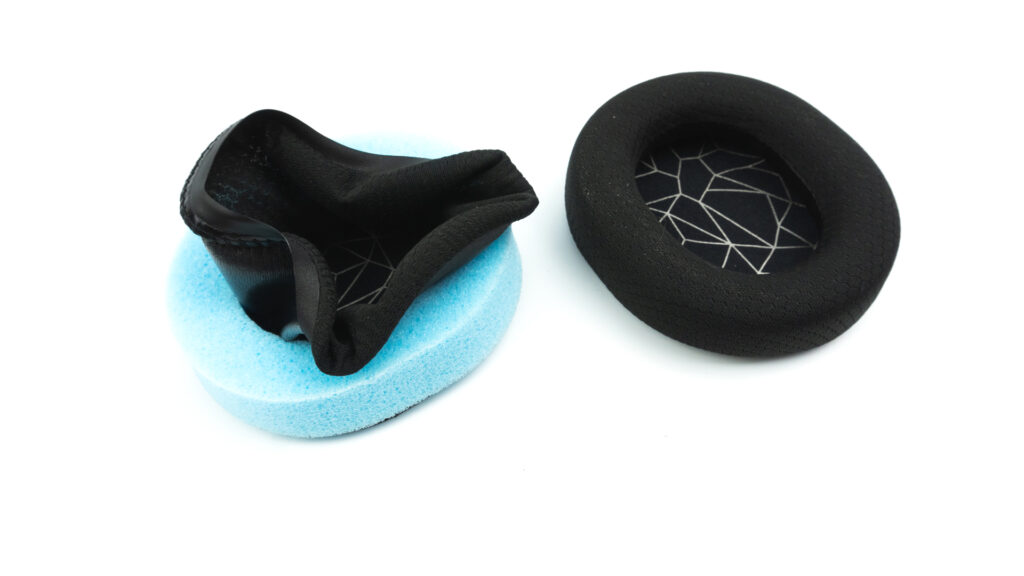 The first thing is to undo is the weight of the headphones. Due to their design and lightweight, the headphones fit well and do not cause discomfort. Also, the sound is straightforward thanks to the speakers found on the more expensive Steelseries models. This sound works well in game genres like shooters and watching movies with many action scenes like explosions and gunfights.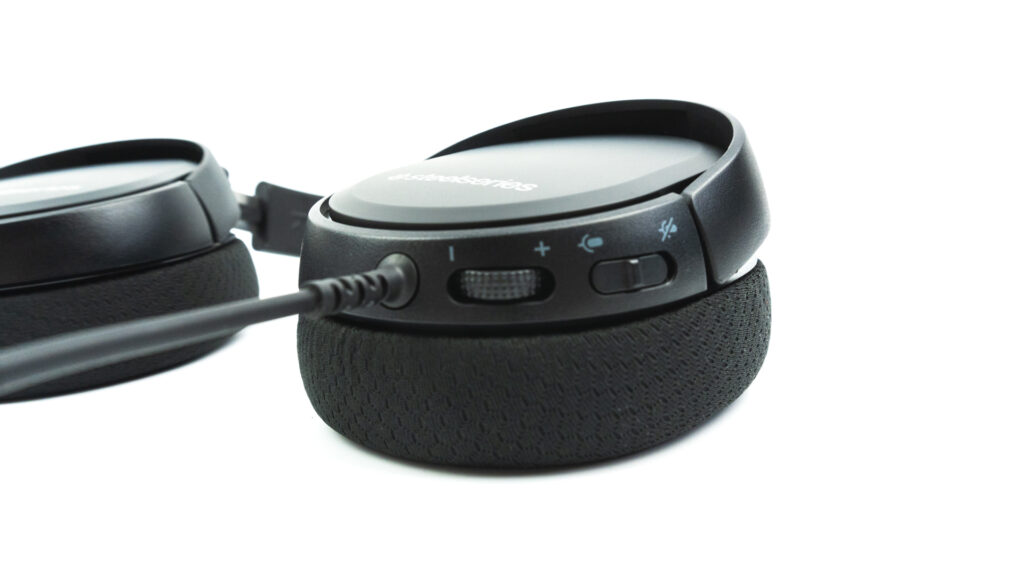 The microphone did not disappoint. It doesn't look like a professional studio microphone, but more than enough for chatting with teammates and friends. The interlocutors hear you. There is no extraneous noise.
Separately, if to highlight the versatility of Arctis 1. Thanks to the detachable microphone and Y-shaped cable, you can use these headphones not only with a computer but also with a laptop, tablet and phone. That is especially useful with a phone if you are playing mobile games where positional play is essential, and your partners need to hear you as you listen to them.
They fit nicely on the head, the sound and microphone quality is at the proper level.
Microphone with sound voice transmission
Good sound
No discomfort when using