The South Korean concern of electronics Samsung Electronics has presented a novelty. It" s a high-speed solid-state drives PM1653, designed for the corporate sector: high-performance servers and storage systems.
PM1653 SSDs support the new SAS-4 interface. The standard corresponds to bandwidth up to 24 Gb / s, which is double that of SAS-3 drives (12 Gb / s), the electronics contain a Rhino controller and 6th generation 128-layer V-NAND flash memory chips. The volume of such movements ranges from 800 GB to 30.72 TB.
The PM1653 is the fastest SAS storage in Samsung's portfolio to date. According to the documentation, the maximum sequential read speed is 4300 MB / s. Thus the sequential write speed reaches 3800 MB / s.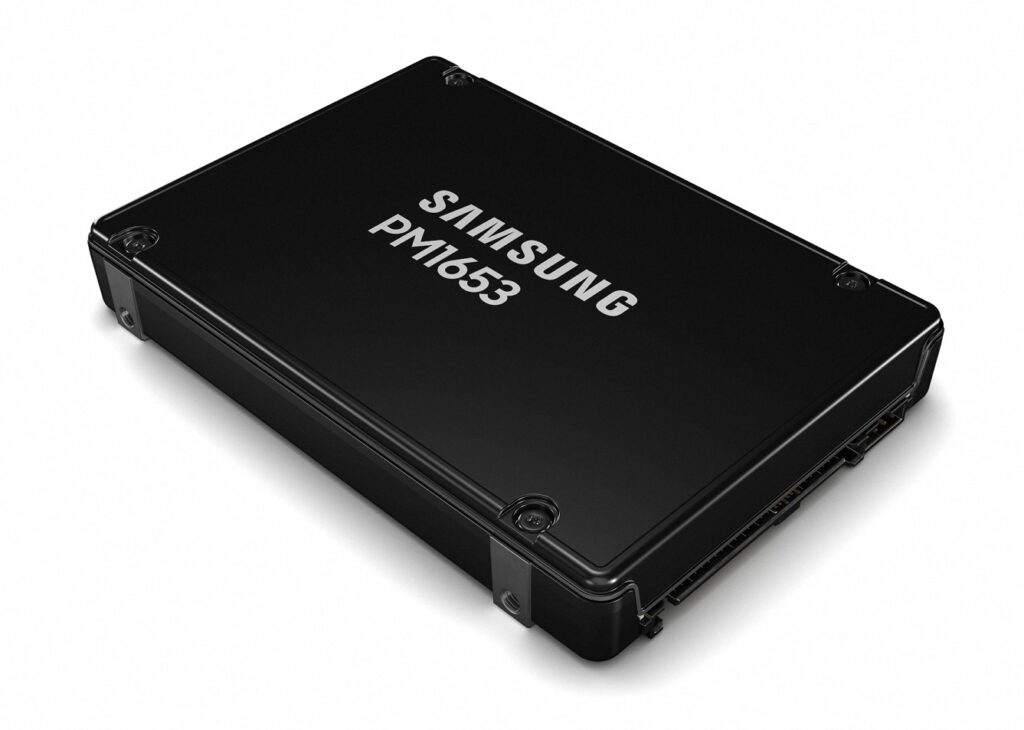 The number of input-output operations for reading random data is up to 800 thousand per second. For example, for random writing, this figure is 135-270 thousand operations per second, depending on the modification of the drive.
Also, trial lots of Samsung PM1653 have already been shipped to customers. Serial production will start in the second half of the year.